We pitched a new product to our client, Dietz & Watson, manufacturer of premium meats and artisan cheeses, primed for the Super Bowl. A few months later Dietz Nuts dropped – onto store shelves and Amazon Fresh and we were off making a Super Bowl spot for Super Bowl LIII. And, who better to help us promote this wonderful, new product than Craig Robinson. I'm sure you're wondering, "What are Dietz Nuts?". I'll let Craig Robinson explain.
TV (Super Bowl LIII) – :30s – Extended Version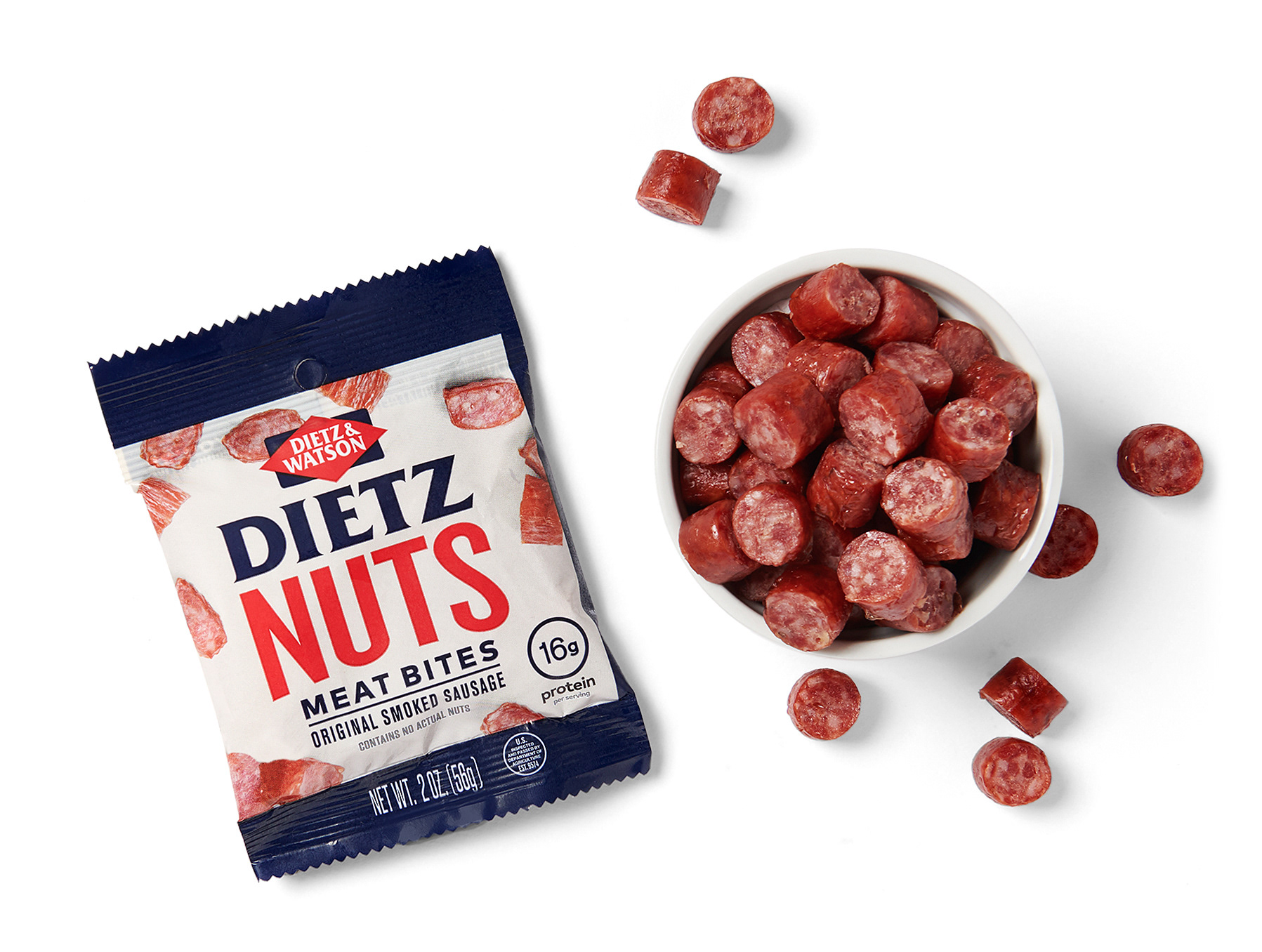 V.I.Prime Member like myself? Find Dietz Nuts on
Amazon
.
Craig serenades a hoagie, just for fun.
President & Chief Creative Officer: Steve Red
Executive Creative Director & Partner: Steve O'Connell
VP, Creative Director: Todd Taylor
Creative Director: Chris Plehal
Sr. Art Director: Justin Rentzel
Copywriter: Todd Taylor
Lead Producer: Joe Mosca
Managing Partner, Account Management: Carla Mote
VP, Director of Client Services: Susan Baraczek
Sr. Account Manager: Lauren Cole
VP, Strategy Adam Leaventon
VP, Media Director: Kelly Goldenberg
Production Company: Caviar
Director: Neal Brennan
Director of Photography: Adam Newport -Berra
Executive producer: Michael Sagol, Jasper Thomlinson, Kim Dellara
Head of Production: Casey Wooden
Line Producer: Tova Dann
Editing House: RTO+P / Red Alert
Editor: Chip Schofield
Post Production: Alkemy X
Colorist: Janet Falcon
Sound Design/Mix: Alkemy X
Mixer: Bob Schachner